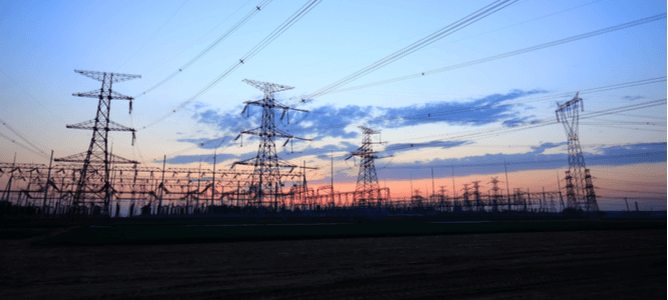 5 Types of On-Site Gas Equipment Available to Rent Today
Today's manufacturing industries require the right process equipment to efficiently meet their project targets. For operations that utilize large quantities of process gas, plant managers have to invest in the right gas processing equipment. Due to various considerations, renting this equipment be the more feasible option. In this article, we will discuss five types of on-site gas equipment available as rentals.
Nitrogen Generators
Nitrogen gas is a vital industrial resource integral to several manufacturing processes like oil and gas recovery, food and beverage manufacturing, and metalworking to mention a few. These processes typically require large volumes of gaseous nitrogen to drive their production cycles.
While nitrogen can be supplied in cylinders to an industrial site, there are several drawbacks to this strategy. As an alternative, the use of on-site nitrogen gas generators has proven to be a cost-effective option. On-site nitrogen gas generator rentals grant operators round-the-clock access to the large quantities of nitrogen gas they need for their production cycles.
Benefits of using on-site gas generators include:
Saving on industrial floor space as the need for gas storage cylinders are eliminated
Improved industrial safety with reduction of hazards associated with storage of inert gases
Reduction of gas waste and improvements in overall process efficiency
Air Compressors
The air used in several industries often needs to be pressurized before it can be put to use. An air compressor is a device that increases the pressure of air by decreasing the volume of space it occupies.
There are different types of air compressors including rotary screw compressors which are a popular and efficient variant. These devices achieve air pressurization by channeling the air entering their inlet valves through small spaces between their screws. This action reduces air volume and therefore increases its pressure.
Industrial air compressor rentals are another type of on-site gas processing equipment available on a temporary basis. Industrial operators should ensure they select the right size compressor for their unique processes to meet their desired output levels.
Air Dryers
In addition to compressed air requirements, numerous industrial processes require the air supplied to them to be moisture-free. The ambient air pulled into air compressors is generally saturated with suspended molecules of water. This wet compressed air can be quite damaging to moisture-sensitive equipment and also alter the quality of finished products.
Air dryers are devices that can be used to eliminate the water vapor suspended in compressed air. Several forms of compressed air dryers achieve air drying by different mechanisms.
The different types of compressed air dryers available for industrial use are outlined below:
Chemical air dryers
Membrane air dryers
Desiccant air dryers are a popular rental choice among industrial operators due to their ease of use and maintenance. Desiccant dryer rentals typically employ the use of two drying towers filled with hygroscopic materials. The two towers alternate between air drying and desiccant regeneration phases.
Aftercoolers
Compressed air testing and other air compression processes are associated with the generation of some significant quantities of heat that must be dissipated carefully. The reason for eliminating this heat is simple. Reducing the temperature of the air compression process will allow water vapor to condense, drop out of the air and be collected, leaving the air drier.
A compressed air aftercooler is a device that can be used to achieve the above-mentioned process efficiently. Different variants of this gas processing equipment exist as water and air-cooled systems. While both variants are effective at reducing compression temperatures, process operators must consider factors like the availability of floor space, water supply, and general site conditions when renting an air compressor aftercooler unit.
Booster Compressors
In some cases, already compressed air circulating within an industrial process system will require a boost to sustain optimized production. In these cases, an air pressure booster unit can be utilized to further raise the air pressure to the desired levels. High-pressure booster compressor units can elevate the pressure of pre-compressed air to ten times its baseline value.
These devices are valuable in several industrial applications including:
Actuated braking systems
High-pressure tires
Engine starter systems
Pressure maintenance systems in die cushions
Sustaining high pressures needed for industrial transport pipeline systems
Gas injection enhanced oil recovery operations where natural formation pressures have declined
NiGen provides high-quality high-pressure booster compressor rentals. Benefits of opting for NiGen booster compressors include improved overall productivity of your applications as well as a user-friendly interface with full maintenance support from our licensed technicians.
NiGen Has the Nitrogen Equipment You Need
Have an industrial pipeline need that isn't permanent? We have on-site gas equipment available that is both reliable and modular to meet your needs. At NiGen, we prioritize the satisfaction of our partners and strive to provide a truly world-class experience for them. Our top-notch on-site gas processing solutions are available on a rental basis with options for outright purchase as well. We even provide repairs, maintenance, installation, and training services.
Contact us online today for a quote on our on-site industrial rental equipment!